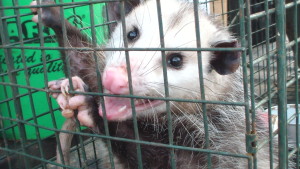 608-807-3329
County Animal Control
Wisconsin Animal Control
Click here to purchase! "Homeowners Guide to Squirrel Removal"-Video Guide
For the Ebook Version Click Here!
Stay connected for more Videos and Ebooks on the way!
Find us on Facebook! @CountyAnimalControl
From a glance out of the window, a walk in the park, or even a simple car ride, we are privileged for the opportunity to be surrounded by the beauty of the wildlife. Though these animals may seem absolutely adorable from a quick pass by, they do have another side of them that tends to make them a lot less captivating. Many animals such as bats, raccoons, skunks, opossum, birds, squirrels, can bring some joy to ones day while doing something as simple as snacking away from a food pile, or maybe playing in your yard. It's when these animals stray away from their natural habitat, and intrude on your property or your home that makes them go from a Kodak moment, to a call the number above moment. These animals are not only a nuisance, but  can also be a threat to the health and safety of yourself, your family, household pets, and not to forget the threat they bring to your property or your home.
Our neighborhoods and cities only continue to grow day by day, in doing so, the number of conflicts between man and animal grow day by day as well. The operators at County Animal Control are professionalized in wildlife management, animal damage control, and wildlife prevention. These wildlife specialists humanely service the state of Wisconsin using the most up to date equipment in the industry.
Hear noises in your walls or through the night? Noticing animals tunneling underneath your home or porch? County Animal Control is here to help you solve your wildlife issues! Call 608 807 3329 for a solution to your wildlife problems.
Wisconsin Bat Removal, Wisconsin Raccoon Removal, Wisconsin Skunk Removal, Wisconsin Squirrel Removal, Wildlife Management, Wisconsin Animal control, Wisconsin Animal Removal, Wisconsin Pest control.
Call 608 807 3329 for professional wildlife animal control.